6th International Conference of the German Society of Midwifery Science (DGHWi)
Deutsche Gesellschaft für Hebammenwissenschaft e. V.
28.07. - 29.07.2022, Winterthur, Schweiz
About this meeting

Conference Participants,
This is the sixth time that the DGHWi International Conference has taken place in the 14 years since the organisation was founded. Once again, simultaneous interpretation in German and English will be provided for the two-day conference to allow you to listen to the contributions and participate in discussions unimpeded by language barriers.
This year, for the first time, participants also have the option of taking part online. After over two years of the pandemic, the ZHAW, now in ist new premises, is digitally equipped to allow participants and presenters to join virtually. Over the last couple of years, participants, too, have become familiar with logging in and using communication platforms. How to take part in a chat, whether with a whole group or with one person, along with the digital set-up for this purpose are by now common knowledge and make its realistic to expect that we will be able to integrate online participants seamlessly into the conference.
The conference was actually supposed to take place in February 2022. However, the Sars-CoV-2 seven-day incidence increased in December 2021, forcing us to postpone what was planned to be an in-person conference to summer 2022. By the time this decision had been made, the abstracts had already been prepared for publication and the first welcome addresses collected.
We did not conduct a new Call for Abstracts for this conference. All the texts – including the welcome addresses – were included in this supplement unchanged.
Fortunately, very few presenters had to withdraw their presentations, workshops or posters because of the rescheduling. However, the work of those who are unable to attend this time have also been included here.
The abstracts make up the majority of the supplement. At the back of the supplement, the Review Process is clearly and transparently described and biographical information on the authors provided.
The motto of this year's conference is Equality & Equity in Childbirth. Dr Franka Cadée, midwife and Chair of the International Confederation of Midwives (ICM) will be giving the keynote address on this topic entitled "Implementing Midwifeled Continuity of Care (MLCC), a balancing act between science and politics". Dr Cadée summarises evidence from midwife-led continuity of care and calls for policies to be introduced to promote system change in healthcare.
Another presentation on Birth Justice and the problem of adequately taking refugee women's perspectives on perinatal healthcare into account in scientific research is also very much in keeping with the conference theme. Other equally important topics will also be addressed and, for the first time, the findings of the multicentre randomised controlled trial "Be-Up: Geburt aktiv" (Be-Up: Active birth) will be presented.
The conference was organised by part of the former Executive Board, the Presidium and other members of the DGHWi. We are particularly grateful to Siegrun Baldes, Kerstin Böhm MA, Eva Giolbas MSc, Friederike Hesse MA, Maria Jacobi MSc, Dr Astrid Krahl, Gudrun Roemer BSc, Heike Saalmann and Julia Steinmann MSc. Others from the Zurich University of Applied Sciences (Zürcher Hochschule für Angewandte Wissenschaften, ZHAW), in particular Isabel Breitenmoser, Ruth Handte, Julia Hartmann, Swantje Jürgensen and Ramina Vogler also supported us in organising the conference.
We would also like to express our gratitude to ZHAW staff from various different areas who have made this conference possible for the DGHWi and who have provided us with technical equipment and premises.
We will deliberately keep the welcome address at the beginning of the conference very short. However, in this supplement, you will find official words of welcome from Beatrice Friedli and Dr Astrid Krahl from the ZHAW; Ulrike Geppert-Orthofer, President of the German Midwifery Association (Deutscher Hebammenverband, DHV); Barbara Stocker Kalberer, President of the Swiss Midwifery Association (Schweizerischer Hebammenverband, SHV); Ilona Strache, Chair of the Federation of Independent Midwives in Germany (Bund freiberuflicher Hebammen in Deutschland, BfHD); Ursula Jahn-Zöhrens, Co-Chair of the Board of the Society for Quality in Out-of-Hospital Midwifery (Gesellschaft für Qualität in der außerklinischen Geburtshilfe, QUAG); Grit Kretschmar-Zimmer, Chair of the Midwifery Community Support Association (Hebammengemeinschaftshilfe, HGH); Andrea Ramsell; second chair of the Working Group on Women's Health in Medicine, Psychotherapy and Society (Arbeitskreis Frauengesundheit in Medizin, Psychotherapie und Gesellschaft, AKF); Professor Anton J. Scharl, President of the German Society of Gynaecology and Obstetrics (Deutsche Gesellschaft für Gynäkologie und Geburtshilfe, DGGG); Professor Rolf Schlösser, President of the German Society of Perinatal Medicine (Deutsche Gesellschaft für perinatale Medizin, DGPM); and Professor Wolfgang Lütje, President of the German Society of Psychosomatic Obstetrics and Gynaecology (Deutsche Gesellschaft für psychosomatische Frauenheilkunde und Geburtshilfe, DGPFG). In addition, the participants will be welcomed by Dr Gertrud M. Ayerle and I on behalf of the Editorial Team.
When, in February 2022, new faces stood for election at the General Assembly, the date for the conference had already been set and it was clear that not all newly elected members of the Presidium would be able to take part in this year's international conference. Our new President Professor Franziska Rosenlöcher will be one of those unable to attend. However, I am delighted that she took the plunge with the role and I was happy to be able to continue organizing this conference in cooperation with Dr Astrid Krahl.
I am looking forward to seeing you all in Winterthur: whether face to face or online. And hope you enjoy reading and reviewing these conference proceedings – as a hard copy or online via GMS: https://www.egms.de/dynamic/en/meetings/dghwi2022/index.htm.
Elke Mattern
Former Chair of the German Society of Midwifery (DGHWi)


#1 2022 ZHAW
Welcome address by the Institute of Midwifery for the DGHWi conference proceedings
We are extremely pleased that this year's International Conference of the German Society for Midwifery Science is being held here at the Zurich University of Applied Science (ZHAW) in Winterthur. The fact that we are hosting the conference this year is testimony to the strength of cross-border relations.
Winterthur is one of three campuses of ZHAW, a university with around 14,000 students. The School of Health Professions at ZHAW brings degree courses, research and services in the fields of occupational therapy, midwifery, nursing, physiotherapy and public health together under one roof. Since 2008, aspiring midwives have been able to study for an undergraduate degree at The School of Health Professions, and since 2017 we have also offered a Master's degree. Midwifery graduates have access to a diverse practice-oriented further training programme. At the Midwifery Research Centre, we take an interdisciplinary approach to addressing specific issues pertaining to midwifery, as well as motherhood and the journey to becoming a family.
We are pleased to be able to welcome you all here in our new campus, Haus Adeline Favre. The campus is named after a midwife who lived in the Canton of Valais from 1908 to 1983. She experienced the transition from home births to hospital births along with all the changes this brought for the midwifery profession. Adeline Favre assisted with the births of around 8,000 babies. From her book 'Ich, Adeline, Hebamme aus dem Val d'Anniviers' (I, Adeline, a midwife from the Val d'Anniviers) we know that she already advocated for equality of opportunity, even in those days.
Much has improved since Adeline's times. Yet, some children still have unequal opportunities from the word go, they do not have a fair start in life and some may even die because of lack of access to the right medical treatment. The UN estimates that around 4.3 million women and babies could be saved each year if the gaps in care were to be closed. To achieve this, however, 900,000 additional midwives would be needed worldwide, particularly in African countries. But we do not even need to look that far afield: in Switzerland too, families in the asylum system have worse birth outcomes than the rest of the population.
This cannot be allowed to continue.
The topic of equality of opportunity is one that is very close to our hearts here at ZHAW's Institute for Midwifery. It features in all of training courses, both basic and advanced, as well as our research projects, for example on digital information opportunities for families with experience of migration. When it comes to the subject of equal opportunities, midwives can have a major impact. We are also well aware of the challenges our counterparts face in their day-to-day practice.
Now you will have the opportunity to discuss these issues with speakers from all over the world. We hope this conference is an inspirational experience for all of you and would be delighted to be able to welcome you in Winterthur again in the future.

Kindest regards,

Beatrice Friedli,
Institute Director

Astrid Krahl,
Course Director, Master of Science (MSc), Midwife and Vizepresident of the DGHWi
Institute for Midwifery
Zurich University of Applied Science (ZHAW)
photo credit:
© DHV_Plambeck

#2 2022 DHV
Equitable opportunities for women, children, midwifery science and the midwifery profession
For me, the 6th International Conference of our scientific associa-ion the DGHWi is a fantastic event. Of course, all of us working in the scientific world know that we are always "standing on the shoulders of giants", which makes it all the more exciting when, in Germany, we can be involved in pioneering work on the development and expansion of midwifery science at the same time. It is precisely this strength and challenge that is required and promoted at the DGHWi conference.

For too long now, we, in Germany, have waited for the midwifery profession to be made into a degree subject. For too long, mid-wifery science has been neglected. It is high time for us to tread new paths and achieve something incredible. More knowledge about the benefits of natural birth and the well-being of mother and child. More knowledge about what midwives can do better and what will advance our profession as times change. More knowledge about how to achieve fair and just provision of care that is the best possible quality, irrespective of social factors or cultural background. Equality of opportunity is an important requirement – and this applies as much to care for mother and child as to midwifery science.

The midwifery profession and midwifery science are part of an international network enabling the exchange of ideas and experiences at all levels. And here, whether our focus is midwifery science or practice, we are all indispensable. Collaboration with midwifery practice is the lifeblood of midwifery science – interaction with our counterparts in delivery rooms and birth centres and with all those who, in so many different ways, undertake the provision of care and advice across the whole care trajectory. What a treasure trove of knowledge, what a goldmine for scientific research! To date, a lot of the research on labour and pregnancy has been conducted only from a medical and strongly patho-logising perspective. Here, the role played by doctors and gynaecologists in our healthcare system is completely different to that of midwives. Their role is undeniably important, but alone is not enough. Frequently, weaknesses and risks for mother and child are analysed, while strengths and opportunities are often neglected.

Making this the starting point and producing new or reinforcing existing evidence is a wonderful privilege of midwifery science. Evidence that we as practitioners can, in turn, build on in our daily work with women and children. With this in mind, I would like to wish you all an inspiring and successful exchange of ideas, experiences and knowledge.

Ulrike Geppert-Orthofer,
President of the German Midwifery Association (DHV)

#3 2022 SHV
Conference participants, researchers, future midwives,

Welcome to the 6th International Conference of the DGHWi here in Switzerland!

The war in Ukraine has shocked the countries of Europe to the core, even those that are not yet members of the EU, and has brought us all closer together. What would happen if the war were to spill over into our countries, too, or if we really were to be hit by a nuclear disaster? One thing is certain: people don't stop giving birth—whether there is an environmental disaster, an earthquake or a war. Midwives in Germany, Austria and Switzerland have been concerned about the situation regarding the provision of care. The question was raised, and indeed remains pertinent, as to who would look after pregnant women, women in labour and in the postpartum period, along with their babies, and whether any plans have been developed for perinatal care in extraordinary circumstances.

At the start of the corona pandemic, it was very clear that, in Switzerland, midwives had simply not been factored into any crisis plans and that outpatient perinatal care, for example access to personal protective equipment and sanitiser was not guaranteed. The SHV has learned from the critical situation during the pandemic and has sought to make contact with those responsible in the Swiss military and crisis management teams. The response received that perinatal care is not part of disaster planning and the role of midwives in such circumstances is not clear comes as no surprise. This once again makes it evident that women and children are often overlooked and do not have a strong lobby representing their interests, either in politics or among decision-makers. Not all women and parents-to-be have equal access to the different services offered by the healthcare system. Language barriers, lack of knowledge about the healthcare system, limited financial resources, and legal regulations that are not women or family friendly are often obstacles to equality of opportunity.

This year's DGHWi conference with its focus on equality of opportunity is especially important as there is a lot that needs to be done. The presentations given by researchers from different countries at this conference provide us with important impetus for our professional policy work, reinforce our efforts and strengthen our arguments when we are representing the concerns of the people we care for but also the needs of midwives to the outside world.

I would like to wish all conference participants a programme of stimulating presentations and workshops and a productive exchange of information and experiences.

Best wishes,

Barbara Stocker Kalberer,
President of the Swiss Midwifery Association (Schweizerischer Hebammenverband, SHV)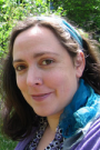 #4 2022 BfHD
2022 is expected to be challenging year for midwives: The corona pandemic the world has been facing for the last two years has clearly left its mark and so much we thought was certain has now become a "maybe". Despite the circumstances, we are delighted to be able to come together in Winterthur under the motto "Equality & Equity in Childbirth".
Equality and equity are two words that sound almost identical. Yet, implementing one rather than the other can have dramatically different results in birth work.

Equality means that every woman giving birth has access to the same resources or opportunities. Equality recognises that women giving birth and the midwives who support them are subject to different circumstances and allocates the resources and opportunities that are needed to achieve the same result. Globally, however, birthing women have extremely unequal access to maternity care and support during labour, in the form of midwife services, spatial resources and medical emergency care. Equality would mean all birthing mothers having the same opportunities to benefit from a functioning healthcare system. The equality being aspired to can, however, only function if the available resources are also distributed fairly. And this is where equity comes into play. Only with the fair distribution of resources, that is midwife care, access to emergency care and sound scientific studies as a basis for our actions, will there be genuine equity in midwifery—both for women giving birth and for us as midwives.

Midwife care is provided within social systems. These systems are not inherently unequal but have, for a long time, been deliberately structured so that they reward specific population groups. Although the consequences of this may be unintended, the system is, in reality, based on discriminatory practices and beliefs. It is within our power to change this, to reach equity via equality. To do so, imbalanced social systems must first be acknowledged, and the imbalance rectified. The system must be changed so as to guarantee long-term, sustainable and fair access to good midwife care for future generations. As members of the Federation of Independent Midwives in Germany (BfHD e.V.), we, too, remain tirelessly and actively committed to working towards good, equitable, equal and safe midwife care that is geared towards women's needs.

We still have a long way to go, of this we are well aware, but have come together here at the International Conference of the DGHWi to make the journey together.

In this spirit, on behalf of the BfHD e.V., I would like to wish you all a productive exchange of ideas and experiences as well as inspiring presentations and discussions, all with a view to shaping a good, equal and equitable future of midwife care.

Ilona Strache
Chair
Federation of Independent Midwives in Germany (Bund freiberuflicher Hebammen Deutschlands e.V., BfHD)
photo credit:
© DHV_Plambeck

#5 2022 QUAG
Dear colleagues and prospective midwives,

I am delighted that, as the Chair of the Society for Quality in Out-of-Hospital Midwifery (QUAG), I have been invited to say a few words at the opening of this event.

Midwifery in Germany is currently undergoing major change on many levels: the government has committed to introducing one-to-one care during the active phase of labour and to implementing the national health target "Health Around Birth" with the help of an action plan. This will go hand in hand with a long called for structural adjustment to the midwifery landscape in Germany. The President of the International Confederation of Midwives (ICM), Franka Cadée, addresses this very topic in her introductory presentation. Parallel to this, midwifery training is in the process of being transferred to institutes of higher education. This means that both day-to-day practice and the processes and procedures within the profession will have to be changed. In this context, it is our shared goal to provide consistently excellent care to women, newborns and their families. The question is: Are we taking on too much?

The short answer is: no. In fact, one of these objectives leads to the other: good conditions for pregnant women, women in labour, new mothers and their newborn babies also mean improved working conditions for midwives. These two processes dovetail together like cogs in a wheel. And similarly, day-to-day practice must also be interlinked with scientific knowledge. Women's right to choose where they give birth is something that continues to be questioned, yet the arguments used are not underpinned by evidence-based knowledge. The figures that organisations like QuAG have collated demonstrate the high quality of out-of-hospital midwifery in Germany. Midwives working in these contexts need the backing of researchers in order to be able to stand their ground and continue to advance. If there is no data, there is no research; and if there is no research, the work of midwives will not be strengthened and advanced.

Thanks to their own personal practice, many of the speakers at this conference have a wealth of experience at their fingertips. Some examples here are the presentations on caring for vulnerable families, the psychological impact of migration on the birth experience or reducing stress factors in antenatal preparation.

The International Conference of the DGHWi is invaluable in that it provides an opportunity for us to address all these topics with our counterparts from around the world, to learn from and to support each other. The association's organisers have designed the conference with a focus on integrating practice and research, and this is something for which the German Society of Midwifery Science (DGHWi) deserves our utmost respect and appreciation.

The presentations being made here are helping us to develop an understanding of what midwives can and should achieve across sectors.

We must constantly seek to integrate practice and research for the benefit of the women we are supporting. On this note, I would like to wish you all a successful conference, one which quenches your thirst for knowledge and provides opportunities for rewarding discussions and conversations on the presentation subjects. Last but not least, I would like to thank the Board of the DGHWi and all those who have helped to organise the conference for the extremely comprehensive and diverse programme they have put together.

Ursula Jahn-Zöhrens (DHV),
Co-Chair of the Society for Quality in Out-of-Hospital Midwifery Assistance (QuAG) e.V.

#6 2022 HGH
Mrs. Mattern, colleagues, future midwives,

This is the sixth international conference to be held by the German Society of Midwifery. The DGHWi was not - finally! - officially founded until 2008, but already organised its first international conference in 2011 with the title "Science – A Pillar of Midwifery".

At this point, the DGHWi was still at a nascent stage but since then we have achieved hard-won improvements. Midwives can now study their own subject as a matter of course, putting them on an equal footing with other professionals in their day-to-day working practice, something which in the past seemed impossible.

However, the fight is not over yet. We still have to work for every degree place, financing in the different federal states is slow to materialise and politically difficult to achieve. That said, scientific studies are increasingly becoming the norm and thankfully also more frequently being carried out by women. We cannot, therefore, afford to let up in our efforts – and here the German Midwifery Association (DHV e.V.) is working in close collaboration with the DGHWi. I am delighted to have been invited to say a few words at this year's conference on behalf of the Midwifery Community Support Organisation (Hebammengemeinschaftshilfe e.V.), where I took up the position of Chair in September 2021 after 16 years working on the board of the Saxony Midwifery Association.

An unfamiliar, exciting field of work is unfolding. At first glance, it appears to be an apolitical area of work, if you look more closely, however, it is clear just how political it actually is!

The Midwifery Community Support Organisation (HGH) is the charitable heart of the German Midwifery Association. The main focus – as the name suggests – is on midwives helping each other in emergency situations. The flood disaster in Germany last year showed us how important it is for people to support one another. Help could be provided in a seemingly hopeless situation because midwives were there for one another.

This is a goal I would like to continue to work towards achieving. The DGHWi has shown that we are the only ones who can conduct research and advance our profession. The same applies to training, emergency aid and other services. We are the only ones in a position to tailor these opportunities to our own needs.

And the HGH is more than happy to help.

The Midwifery Association has already published several books, in cooperation with the Thieme Verlag publishing house, which support us in our day-to-day midwifery practice. In fact, I am sure that we have the authors of some of these books among our conference participants! And it is this that completes the circle. Everyone, playing their own specific role, with their own knowledge and expertise, enriches our profession and makes it more robust. We can no longer imagine life without the DGHWi, at roundtables, participating in political decisions and discussions on any matters pertaining to the midwifery profession. Decisions are no longer made for us but with us. This inspires courage.

And this, too, is a type of equality, and one that should be normality. We still need to fight for recognition, there are obstacles everywhere we look.

Midwives have proven that we can surmount all these obstacles – we have the staying power and the required patience, just as is needed during labour.

The broad spectrum of items on the conference programme leaves no wishes unfulfilled. The topics truly do the motto justice. I hope the conference is a great success, that all participants gather as much knowledge as they can and have opportunities take part in inspiring discussions—on equal footing.

Many thanks,

Grit Kretschmar-Zimmer
Chair
Midwifery Community Support Organisation
(Hebammengemeinschaftshilfe, HGH)
photo credit:
© DHV_Plambeck

#7 2022 AKF
DGHWi Presidium, colleagues,
What kind of care do women want in pregnancy, during labour and in the postpartum period? What healthcare services do they need in order to remain healthy and well informed as they go through this formative period of their lives?
In terms of midwifery care, a key issue is the provision of needs-based care for vulnerable versus financially stronger groups. We are dealing with a glaring under-, over- and inappropriate supply of care. We know what sort of major difficulties women are confronted with when they want to make informed decisions about their pregnancies.

It is generally not easy to access to midwifery care. But what is even more disturbing to hear is that precisely those women who need care most urgently, that is women from socially disadvantaged groups of the population, are the ones struggling most to access midwife care. We know that women with an academic background and secure socio-economic circumstances have an easier job finding a midwife, but here there is in fact a risk of oversupplying this group.

This reflects a serious political failure in the management of the healthcare system. Our vision is of a healthcare system which puts pregnant women, women in labour and women in the postpartum period at the heart, rather than profit maximisation or the interests of individual professional groups.

One of the primary objectives for all of us must be to prevent the continuation of and indeed reverse the growing disparity between privileged and disadvantaged women and families in our society.

To educate women, providing them with a basis for informed decision-making, it is not enough to just provide information material, however. Virtually every type of decision they have to make requires a one-to-one conversation. They must be clear how the information provided applies to their own personal situation. Open questions have to be discussed. Midwives are ideally suited to play a much more important role here: in the process of educating and informing women during their pregnancies and in preparing them for labour as well as for the period after the baby is born.

Midwives are close collaborators and companions for women. They are trusted partners. They should be sources of reliable information. To fulfil this role, they need comprehensive knowledge and counselling skills based on scientific know-how. With the help of relevant research, midwives are in a position to make an important contribution to equality of opportunity.

The motto of the 6th International Conference of the DGHWi e.V. is Equality & Equity in Childbirth.

To achieve equality of opportunity requires clear, tangible objectives and vision.

The AKF e.V. strongly supports the motto of this conference. We call for evidence-based standards for the entire spectrum of care, S4-level guidelines, awareness-raising, education and advice to enable women to make informed decisions with a view to facilitating equal access to health care for everyone.

On behalf of the AKF board, I would like to wish you all an inspiring and successful conference, which brings us all a little bit closer to the goal of equality of opportunity in pregnancy, during labour and in the postpartum period.

Andrea Ramsell
Deputy Chair of the Board
Working Group on Women's Health in Medicine, Psychotherapy and Society (Arbeitskreis Frauengesundheit in Medizin, Psychotherapie und Gesellschaft e.V., AKF)

#8 2022 DGGG
Welcome address by the German Society of Gynaecology and Obstetrics (DGGG)
A healthy child and a healthy mother following a labour that is as stress free and natural as possible – this is the shared goal of midwives and obstetricians, a goal that has come up against tremendous challenges during the SARS-CoV-2 pandemic.

Mothers-to-be were unsettled by the risks posed by SARS-CoV-2/COVID-19. But the midwives and doctors had unanswered questions, too. In cooperation with other professional associations as well as organisations of midwives, the DGGG sought to exert influence through numerous statements and position papers. For instance, recommendations regarding COVID-19 during pregnancy, labour and in the postpartum period were published and continuously updated.

At the beginning of the pandemic, in March 2020, professional associations of German midwives, obstetricians and paediatricians published recommendations regarding how to care for women infected with COVID-19 during pregnancy and their newborns, as well as the necessary protective measures for staff. One thing that was established was that neither a SARS-CoV-2 infection nor the presence of COVID-19 disease alone are an indication of any changes being required during labour and delivery. Ultimately, we achieved a situation where it remained possible for women to be accompanied by a healthy birthing partner during labour and this was implemented in hospital regulations.

We indicated at an early stage that pregnant women who contract COVID-19 are at increased risk and must be protected. When, at the start of the vaccination campaign, the vaccination for mothers-to-be was not approved because of a lack of data, the German Midwifery Association and the DGGG worked to ensure that staff in both outpatient and inpatient obstetrics, freelance midwives and registered gynaecologists with their own practices were added to the list of professions prioritised for vaccination.

To ensure the protection of pregnant women and newborns, over the course of last year (2021), professional associations of midwives and paediatricians have tirelessly urged the Standing Committee on Vaccination (STIKO) to recommend the COVID-19 vaccination for pregnant women. Eventually, in September 2021, the STIKO met this demand and, based on scientific studies, it extended the recommendation for mRNA-based vaccinations to pregnant women from the second trimester, as well as breastfeeding women.

Midwives and obstetricians confronted the extraordinarily stressful situation caused by the SARS-CoV-2 pandemic together. They were able to rely on their cooperative partnership that has evolved over time, a collaboration that, especially in Germany, has a long-standing tradition and works exceptionally well in delivery rooms and practices across the country.

Effective communication, mutual respect, concerted action and exchange between professionals are essential in midwifery. I would like to take this opportunity to wish all participants a productive and inspiring conference.

Prof. Anton J. Scharl,
President
German Society of Gynaecology and Obstetrics (Deutsche Gesellschaft für Gynäkologie und Geburtshilfe e.V., DGGG)

#9 2022 DGPM
Ladies and gentlemen, colleagues,
As President of the German Society of Perinatal Medicine I would like to wish you all a very successful 6th International Conference. It would of course be wonderful if, in these difficult pandemic times, you were able to meet face to face to exchange information and experiences. Personal contact is something that is sorely missed and also something we desperately need to generate new ideas, new knowledge and new stimuli for research. Midwifery science is admittedly a new discipline, but the midwifery profession is one of the oldest. Scientific research provides reliable evidence, and this is something we need, alongside our experience and intuition, to ensure the best possible care for mother and child.

"Equality & Equity" is the main theme of your conference. According to Beauchamps and Childress, justice is one of the four principles of medical ethics. Today, more than ever, the importance of this principle has become abundantly clear, even in industrialised countries where prioritisation in medicine has never been an issue. It is our responsibility, especially in these difficult times, to ensure that the people we care for, mothers and children, are treated fairly and equitably.

With all best wishes

Professor Rolf Schlößer
President of the German Society of Perinatal Medicine
(Präsident der Deutschen Gesellschaft für Perinatale Medizin, DGPM)

#10 2022 DGPFG
Dear conference participants,

A glance at the conference programme makes it quite clear why the DGPFG has been asked to give an opening address. There is no other stage of life that is so deeply imbued with biopsychosocial aspects than parenthood. And no area is as poorly researched when it comes to this issue as birth. Midwifery science seeks to close this huge gap, evidently with great success. As a scientific society, the DGPFG is committed to this objective, one it seeks to achieve through often close collaboration on research projects, in particular.

The theme of this conference "Equal Opportunities" is more than relevant and reflects the inequality, at both international and national levels, which has been and will continue to be a catalyst for global crises.

A clear example of this is midwifery care during labour provided at a ratio of 2:1 versus 1:5 and more.

In Germany in particular, structural weaknesses and structural change have, given the level of need, led to dramatic regional undersupply, yet this is something about which nobody appears to be asking questions or providing answers, let alone developing a political strategy which comes even close to achieving the national health target "Health Around Birth".

Here, midwifery sciences can support change, even in an ethically complex area of research such as birth, by gradually providing evidence – the most powerful means of persuasion.

Transferring midwifery training to institutes of higher education will also provide opportunities to pose more questions and also to generate the answers.

That said, from a psychosomatic perspective, opportunities are also being missed as, unlike the curriculum for medical specialist training, midwifery training barely touches on psychosomatic care.

Here, I would like to see a change in direction, one which the DGPFG with its extensive expertise in the field of continuing education and training could support.

Understanding birth as so much more than just the filling and emptying of a hollow organ, but as the key to the ability to love, form connections and develop relationships, is a fundamental premise here.

Thus a peaceful society needs peaceful births – and this is an issue for both care and research. And a traumatic birth needs pacification. Here, too, answers are few and far between.

On behalf of the DGPFG, particularly during these difficult times, I would like to wish everyone at this hybrid conference the greatest of success. Equality is a tough goal to achieve, but I hope that this conference may at least contribute to the struggle to move closer to the achievement of that goal.

With all best wishes,

Wolf Lütje
President
German Society of Psychosomatic Obstetrics and Gynecology (Deutsche Gesellschaft für Psychosomatische Frauenheilkunde und Geburtshilfe, DGPFG)


#11 Redaktion
Dear readers,

we are pleased to provide this conference proceedings for the 6th International Conference of DGHWi e.V. in Winterthur, Switzerland. Various working groups and numerous members of the DGHWi are responsible for the realization of the conference:
the organizing team, which took care of the call for abstracts, the planning and the organization of the conference;
members of the DGHWi presidium, who organized the handling of the review and who had to take responsibility for the postponement of the conference date;
the presidium, who was continuously in close communication with the conference team; and
last but not least, staff members of the ZHAW, who prepared everything on site.
For this DGHWi conference 32 abstracts were submitted, of which 12 presentations, 2 workshops, a barcamp and 17 posters shape the conference. We are pleased with the lively international interest from midwifery scholars, as well as the numerous conference participants interested in the topic. In total, approximately 150 participants are expected to come to Winterthur, Switzerland.

In this supplement of the Journal of Midwifery Science, greetings from friendly associations, institutions and professional societies, all abstracts of the presentations, including the keynote lecture, as well as of the workshops and posters are documented in English and German. In addition to the print edition, you will have dual access to this documentation in online format:

a) as pdf-file via the website of the DGHWi e. V. and

b) via the GMS online portal "German Medical Science", where the greetings and abstracts are permanently available online and can be viewed free of charge via https://www.egms.de/dynamic/en/meetings/dghwi2022/index.htm. In the portal also in many cases the finalized posters (for each abstract) are linked as pdf-file.

The GMS online portal is the interdisciplinary portal of the Association of the Scientific Medical Societies (AWMF). It was established in cooperation with the German Institute of Medical Documentation and Information (DIMDI) and the German National Library of Medicine (ZB MED) and provides free access to high-ranking and quality-assured medical and midwifery research and professional articles, abstracts and statements.

Each individual abstract, in both print and online versions, has a citation at the end that has a "DOI address." This "DOI," which uniquely identifies the abstract, guarantees individual storage for an unlimited period of time. With the DOI, the abstract is located on the Internet and can be accessed directly via the search mask of http://www.doi.org/ or via an ordinary browser.

We wish you an enjoyable and stimulating 6th DGHWi International Conference in Winterthur!

Dr. Gertrud M. Ayerle and Elke Mattern
Dear readers,

The keynote address will be given by Dr. Franka Cadée.

Dr. Cadée is a midwife and the President of the International Confederation of Midwives (ICM). She is also a member of the Executive Board of the Partnership for Maternal and Newborn Health (PMNCH), the Nairobi Summit ICPD25 follow-up and a board member of the ICM With Women charity.

Franka Cadée's research focuses on sexual and reproductive health, rights and the role of midwives.

You can find a summary of her talk here (22dghwiK01 (01)).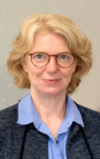 For our 6th International Conference "Equality & Equity in Childbirth", once again we received a large number of abstracts both from within Germany and other countries around the world. For the submission and evaluation of the abstracts, for the second time we are using the online tool LimeSurvey. Each abstract was subject to a blind peer review by two reviewers. In their evaluation, the reviewers were asked to take the level of qualification of the abstract submitted into account and to reject a request to evaluate an abstract if there was a conflict of interests. The abstracts were reviewed according to the following eight criteria:
Does the abstract address a current problem or issue in midwifery science?
Is the topic clearly justified and research gaps identified?
Is the objective and/or research question clearly formulated?
Does the abstract provide information on the study design and is this method suitable for answering the (study) objective?
Are the methods and findings/expected findings presented clearly and concisely?
Does the abstract discuss a rationale for the significance of the findings/work?
Does the abstract mention the implications for practice, training and/or future research?
In each of these categories, the reviewer could award between 1 (lowest score) and 5 points (top score). If, due to missing information, it was not possible to provide a score for one of the criteria, a score of 0 points was awarded for this category. Thus, for each submission, with two reviewers, there was a possible maximum score of 80 points.

Presentations were selected for the conference programme based on a score comprising a total of four criteria:
The presentation addresses a topic relevant to the conference theme
The author is prepared to present their paper at the conference
At least one of the two reviewers recommends the paper be presented
The paper was awarded over 50 points in the Review Process
If applicable, 1 point was awarded for each of these criteria so a paper could achieve a maximum score of 4 points. Provided that a submission was awarded at least 3 points, it was included as a presentation in the conference programme.
If an abstract was not rejected outright by the reviewers but was not awarded the required number of points, the author was given the opportunity to submit a poster presentation.

If a submission was rejected by both reviewers, it was not included in the programme, whether as a presentation, poster or workshop.

I would like to take this opportunity to express our sincere thanks to all our reviewers:
Gertrud Ayerle
Nicola Bauer
Barbara Baumgärtner
Eva Cignacco
Angelica Ensel
Hanna Gehling
Claudia Hellmers
Gabriele Kaiser
Anne Kasper
Nina Knape
Monika Kraienhemke
Ute Lange
Christine Loytved
Elke Mattern
Jessica Pehlke-Milde
Beate Ramsayer
Rainhild Schäfers
Martina Schlüter-Cruse
Susanne Simon
Sabine Striebich
Dorothea Tegethoff
Christine Wehrstedt
Therese Werner-Bierwisch

Prof. Dr. Lea Beckmann
German Midwifery Association, Councellor for Education
(Deutscher Hebammenverband (DHV), Beirätin für den Bildungsbereich)